By Dylan Groenveld:
Research shows that food companies are unhappy with the status quo of sustainability assurance and are looking for harmonization of overlapping requirements into one management system standard.
Looking at the food industry, we see many sustainability standards and assurance models, also referred to as 'the jungle of standards' by Mortis and Tatang Widjaja (2014). As a Master's thesis project, Dylan Groenveld investigated the opinion of food companies about the current situation with respect to sustainability assurance, the desired situation, and how companies think this can be achieved. After extensive desk research, questionnaires were developed and distributed among sustainability managers of field companies. Consequently, follow-up interviews were conducted with sustainability managers of some of the largest food manufacturers and retailers worldwide.  The results of this research tell us that companies are unsatisfied with the current situation, since managing all the different sustainability standards requires a lot of effort, time and money. Almost all companies participating in this study argued for a harmonized approach towards sustainability assurance. Currently, there are many sustainability standards that, to a certain extent, consist of overlapping requirements. Since different retailers may require different standards (such as UTZ, FairTrade, and Rainforest Alliance), suppliers invest time, money and effort in managing all these overlapping requirements. According to the food companies, the solution is to take out the overlapping requirements from the standards and put them in a new, management system standard. This way, suppliers only have to conform once these requirements. Furthermore, existing sustainability standards, such as UTZ and FairTrade, will be simplified and it allows these labels to focus on other requirements so that they can distinguish themselves from competing labels.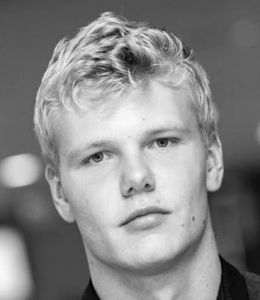 Dylan Groenveld, MSc. is graduated from the Rotterdam School of Management and is specialized in Sustainability, Corporate Social Responsibility and Business. He is actively looking for an internship or job in order to further develop himself. For more information, visit his LinkedIn page.
E-mail:  groenveld.dylan@gmail.com
LinkedIn: https://www.linkedin.com/in/dylangroenveld